We stayed for about a week in Tokyo during mid October 2019. Here is a roundup of the places that we have been to and the places that we ate at. To see what you can do, see and eat in Kyoto and Osaka, click here.
Food
1. Food at the convenience store. They are a budget friendly place for snacks, breakfast, or microwave-able foods. We got breakfast from there half of the time since they were so good. The common ones are 7Eleven, Lawson, and Family Mart. 
2. Ramen at Ichiran
It is a unique dining experience to eat at Ichiran since you sit at individual booth to eat (even if you go there as a group). I like the ramen there and they also have multiple locations.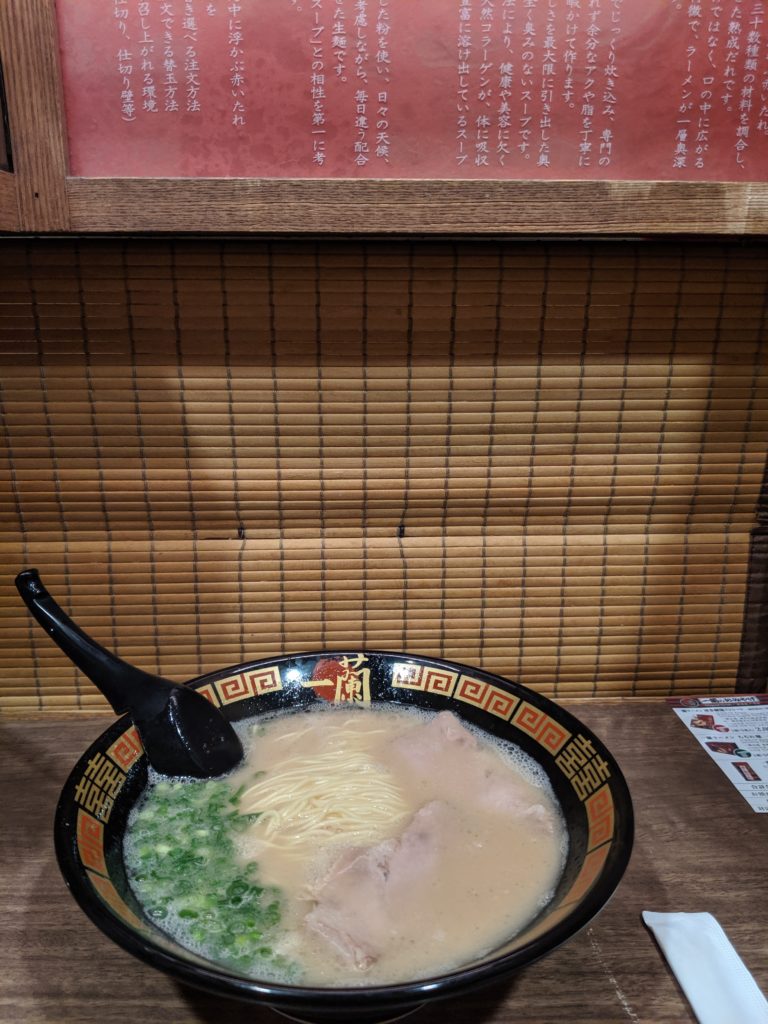 3. Sushi/Omakase
The seafood is definitely something to try if you are able to. The marketplaces have a lot of fresh sushi. We also got omakase. Since it was hard to get online reservations for omakase and a lot of people tend to get reservations through their hotels, we decided to try to get a walk-in at Ginza Kyubey for lunch. It was a great experience and something to try if you are able to.
4. Souffle pancakes
The souffle pancakes have gotten quite popular as a dessert in NYC and we wanted to try them in Japan. We went to Happy Pancakes in the morning and there was no wait when we arrived. The pancakes were pretty good and worth trying.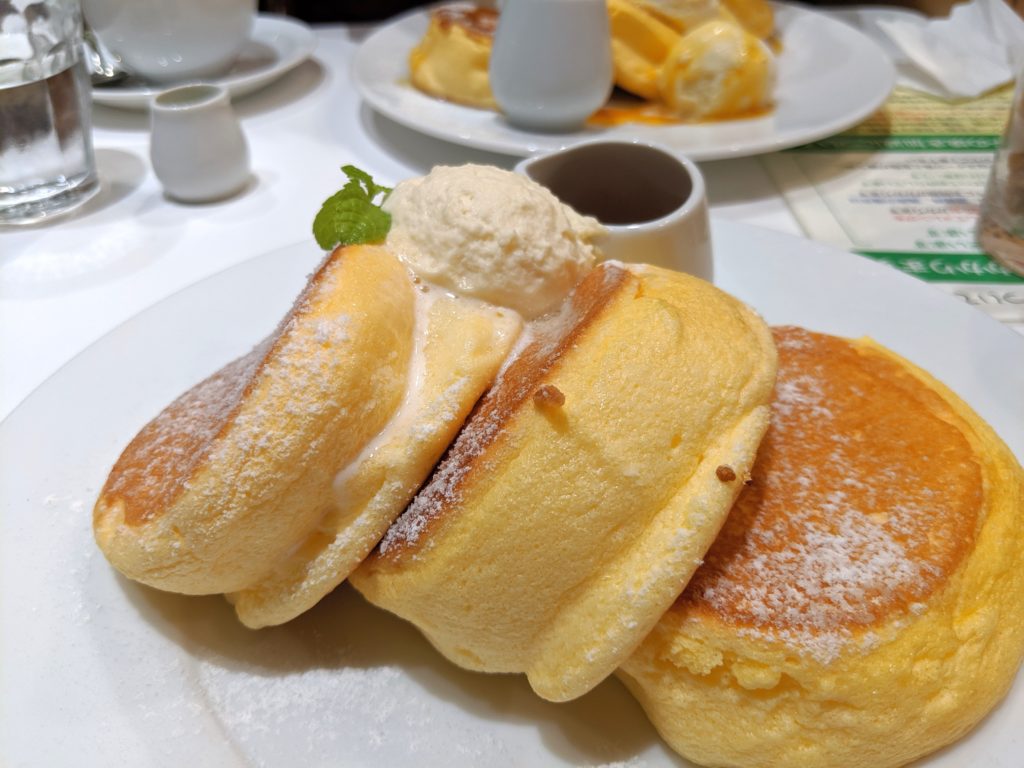 5. Denny's
We went to Denny's for brunch although you can go there anytime since they are open 24 hours. Although they are an American chain restaurant, I would suggest trying the Denny's in Japan since they are a family friendly restaurant and budget friendly. They had some autumn themed pancakes so I ended up getting the purple yam and chestnut pancakes. The pancakes were really good and for a good brunch value for anyone that is craving some pancakes or more American food. I would definitely go here more often for breakfast if I knew about this earlier!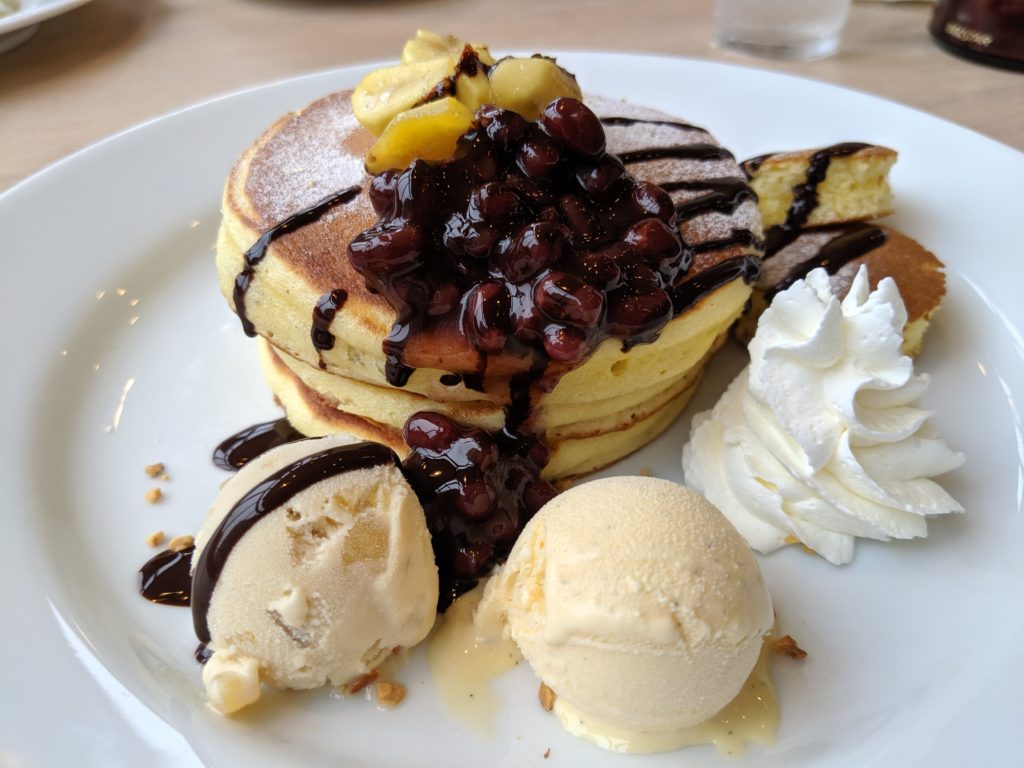 6. Yakitori at an izakaya
We went to an izakaya in Pisa Alley and in Ponto-cho, which are known for their pretty alleys.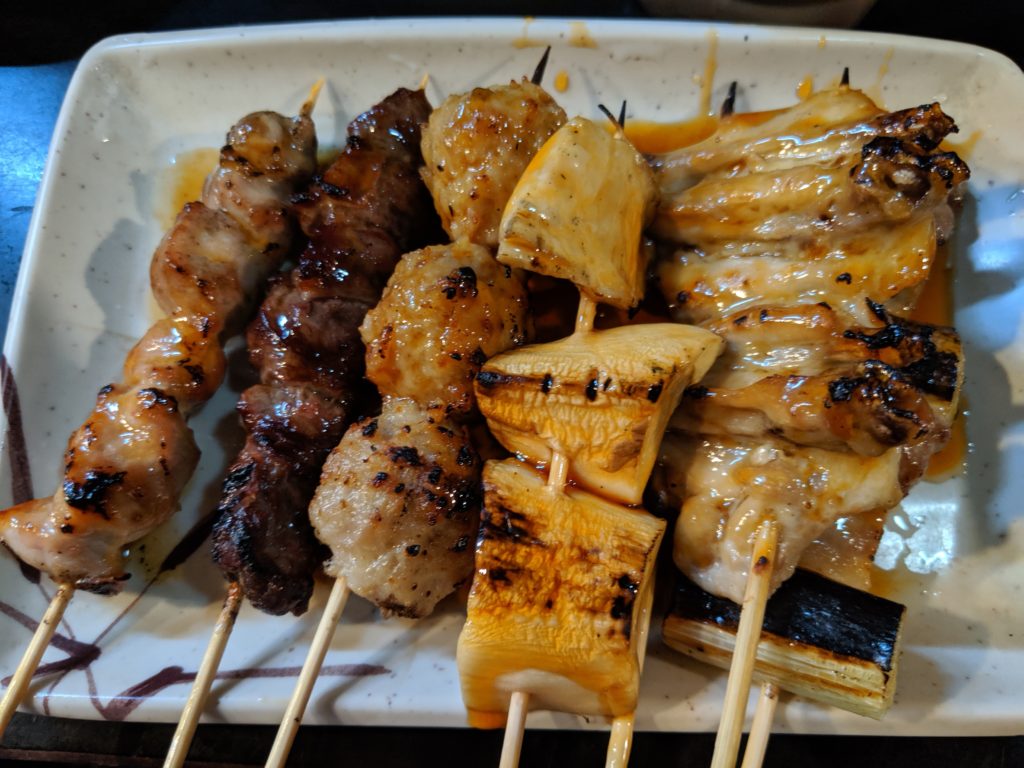 7. Food from Tsukiji market 
There are a lot of different food stalls that you can walk through and it can get quite crowded during the day. I sampled a lot of different food including the omelette, pork dumpling, scallops, daifuku mochi.
8. Chinese and Korean street food from Ameya Yokocho market
9. Udonsuki (udon hot pot) at Mimiu
We stumbled upon Mimiu since we wanted a warm udon dish. Mimiu is famous for its udonsuki and is a place that you can try.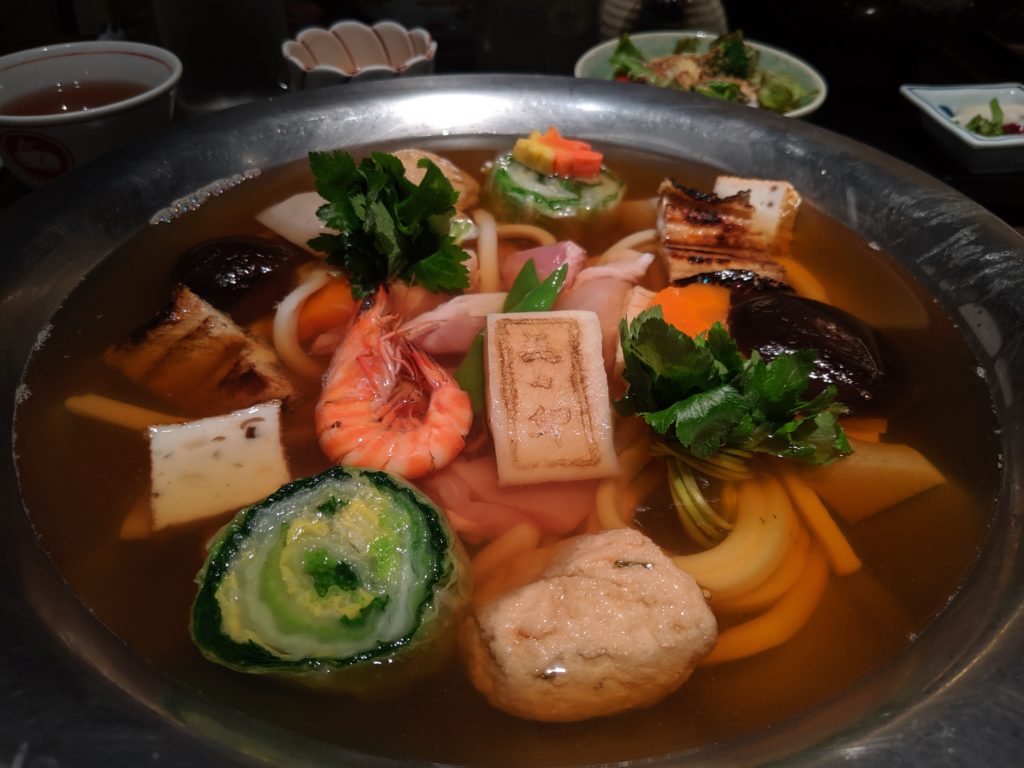 10. Japanese BBQ at Gyu-Kaku
They have a location in NYC but we decided to go try it here in Japan.
11. Ochazuke
Ochazuke is a traditional Japanese dish where there is a small bowl of steamed short-grain rice with hot brewed tea poured over it. You can also have other toppings like seafood in your dish.
Places
1.Tokyo Metropolitan Government Building
It has a free observation deck where you can get a 360 view of Tokyo. I went there for the first time during nighttime and ended up going back during sunset on a different day. I did end up liking the nighttime view more though!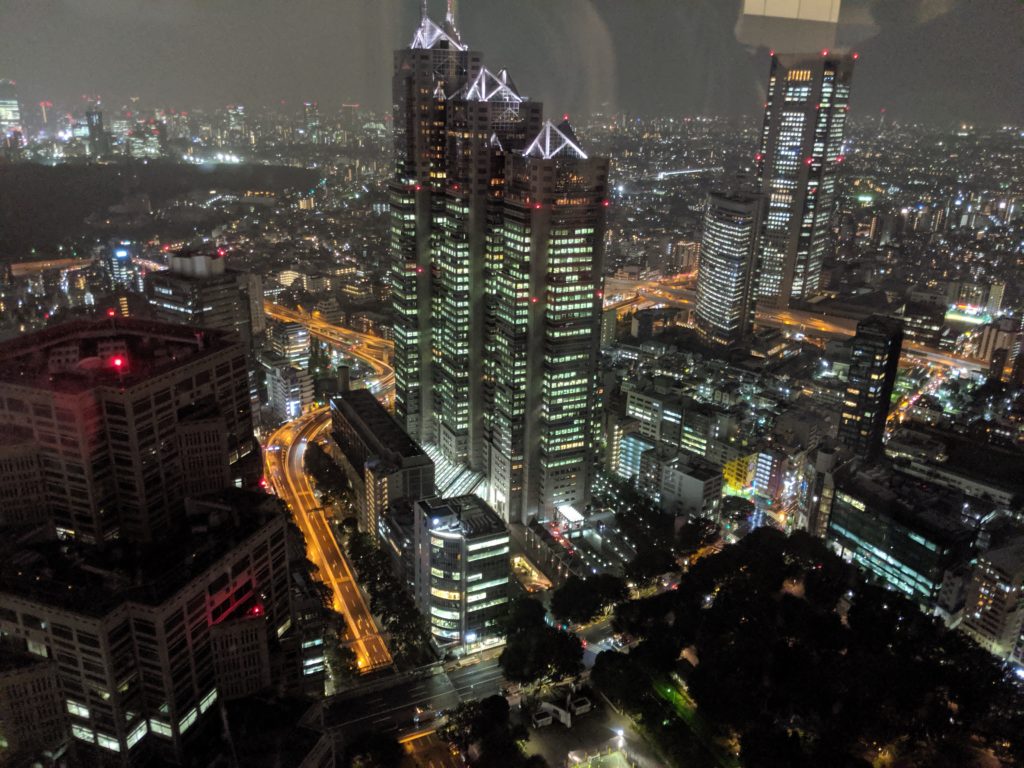 We spent a few hours browsing in Yodobashi. There are nine floors of different types of electronics!
3. Pokemon Cafe and Center
We made advanced reservations for the Pokemon Cafe around dinnertime. It was an exciting experience to be surrounded by Pokemon themed items and have a giant Pikachu come out at the end to greet us. The food was also themed and quite good!
We went to the Pokemon Center Mega Tokyo to buy some souvenirs and Pokemon items. A fun fact is that the Pokemon Center will give you a birthday crown, a birthday card, and a 5% coupon that you can use if you have a birthday during the month that you visit.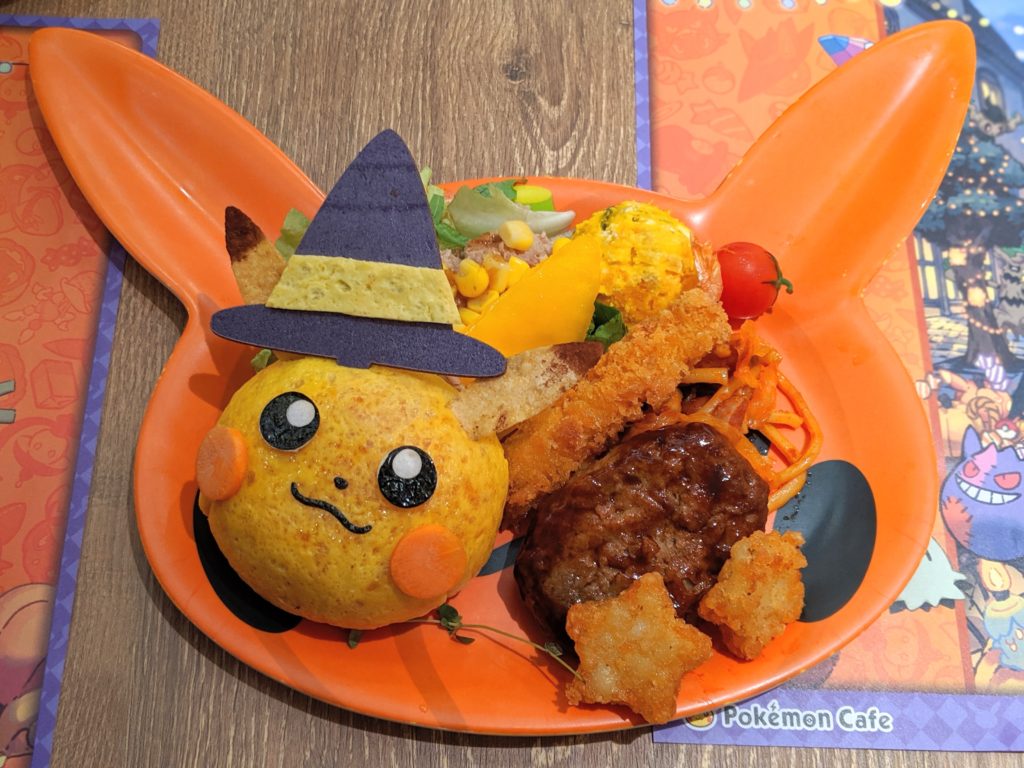 4. Teamlab Borderless
We had bought tickets in advance to go to Teamlab Borderless. I would suggest getting there earlier since there would be less of a wait time to get inside. There are a lot of interactive pieces and the exhibits are quite unique to see and experience. I would suggest allocating a few hours here if possible.
5. Meiji Shrine
The Meiji Shrine is a shrine dedicated to the deified spirits of Emperor Meiji and his consort, Empress Shoken. It is located right by the Yogoyi Park and a popular shrine for people to visit. The walk to the shrine is about ten minutes from the entrance and is surrounded by a forest.
6. Parks
a. Yoyogi Park, which felt similar to Central Park
b. Ueno Onshi Park
It is a giant park that consists of a few different museums. We visited the Tokyo National Museum, which has one of the largest art and archaeological artifacts in Japan. The building is quite large with different types of sections for you to explore.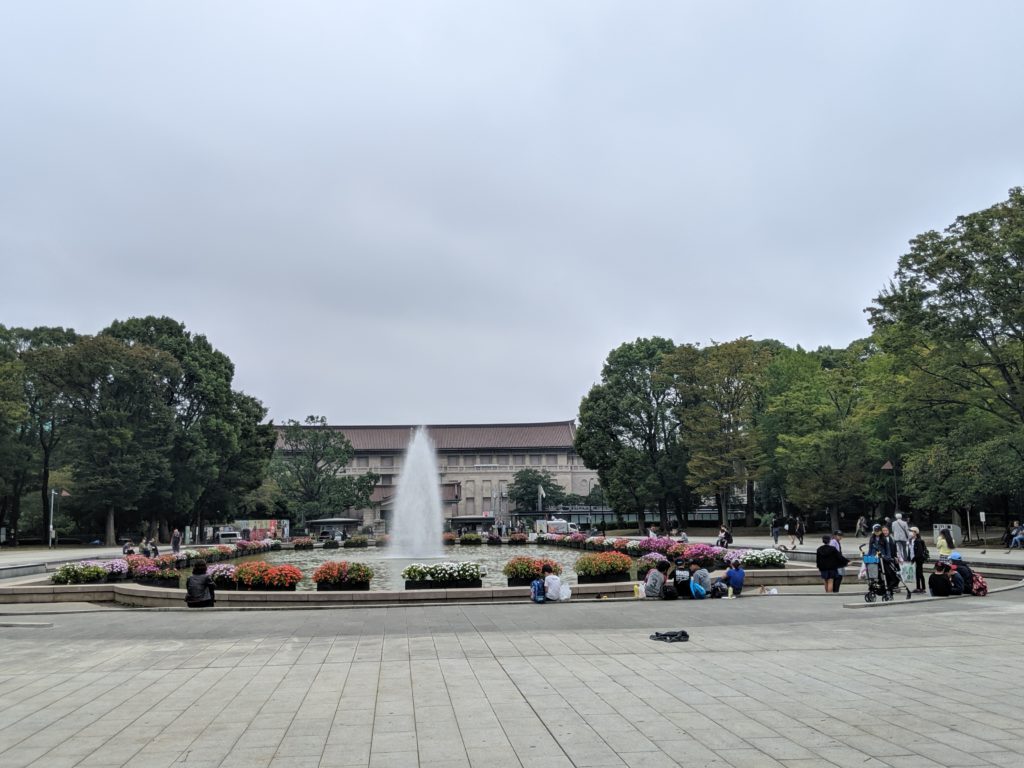 7. Arcades
There are a few different arcades that you can go to in Japan. We went to Round One and Taito Station. I would suggest trying a few of the games. They also have the claw machines where you can try to win different items.
8. Shin-Okubo
We went to Shin-Okubo, which is the Koreatown in Tokyo to get Korean food. Then we stumbled upon a 2D cafe, which they designed the interior to make it feel like you walked into a 2D world.
9. Takeshita-dori Street
It is a famous fashion shopping street with stores, cafes, and restaurants.
10. Shibuya crossing
We went to get a view of the famous Shibuya crossing at the Starbucks above. It was a bit underwhelming although it would have probably worked better recording the street crossing with a time lapse.
11. Studio Ghibli Museum
It is museum that you have to get tickets in advance for since there are no walk-ins. The museum is something for you to go to if you are a big Ghibli film fan since it features some of the work and shows you part of the process of how the animation is made.