Philly is an easy two hour bus ride getaway from NYC. We went around mid January in 2017 for a long weekend trip.

Day 1


In the evening, we stopped by City Hall which had an iceskating rink and holiday festivities nearby. We walked through the Rittenhouse Square before getting dinner at Dan Dan. It is a Sichuan and Taiwanese restaurant that has a variety of food to try. Be sure to get there a bit early as there will be a wait for restaurants in the area.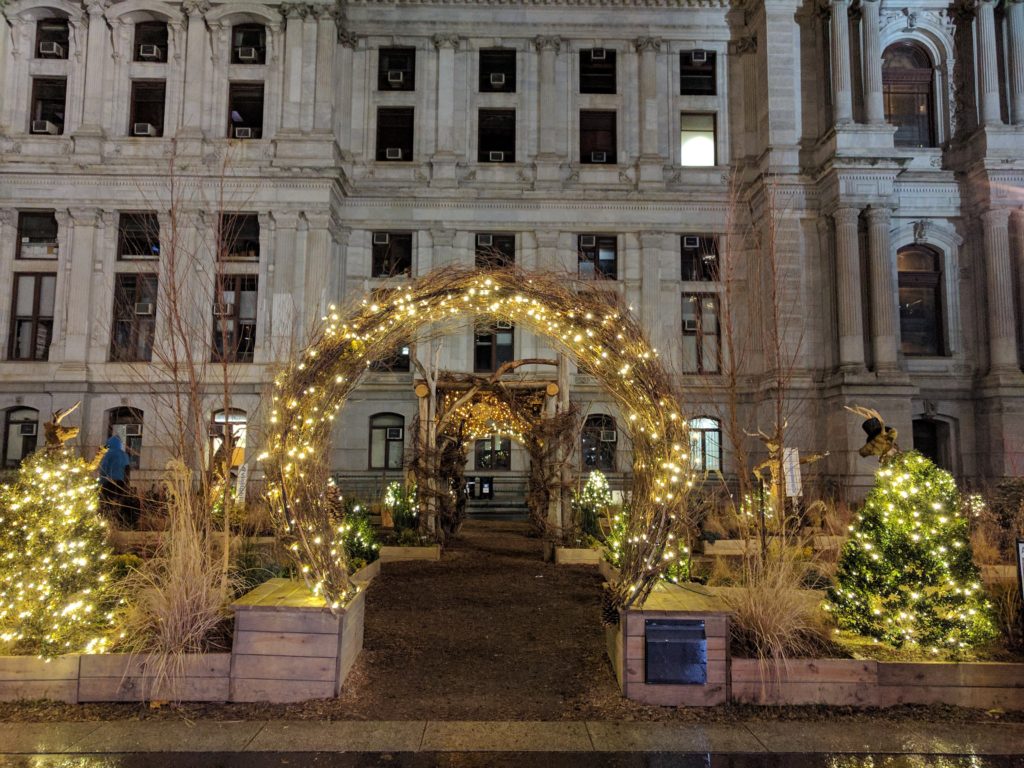 Day 2
We had breakfast at a Vineyards Cafe. It is a cute cafe that you can get breakfast food and crepes at. They also have a downstairs section that you can sit and relax.

We first stopped by the Liberty Bell Center to learn about the Liberty Bell. There are posters where you learn about the history and the famous Liberty Bell is located at the end of them.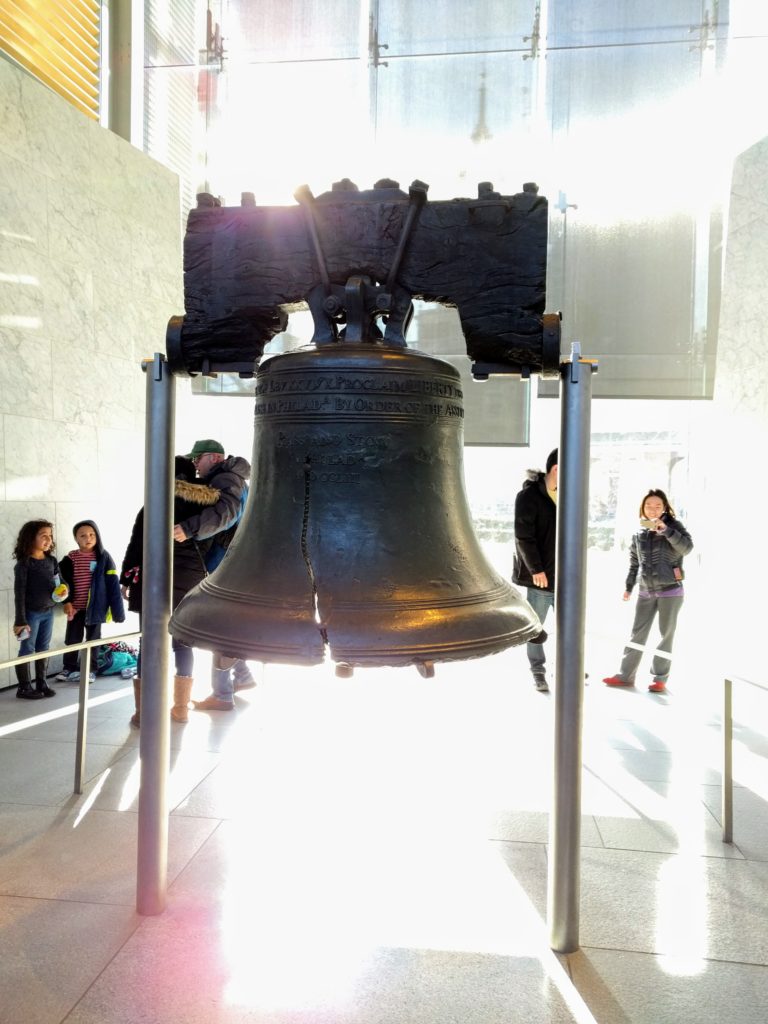 Then we went to the Independence Hall where they gave a brief overview of the building. It is where the Declaration of Independence was signed.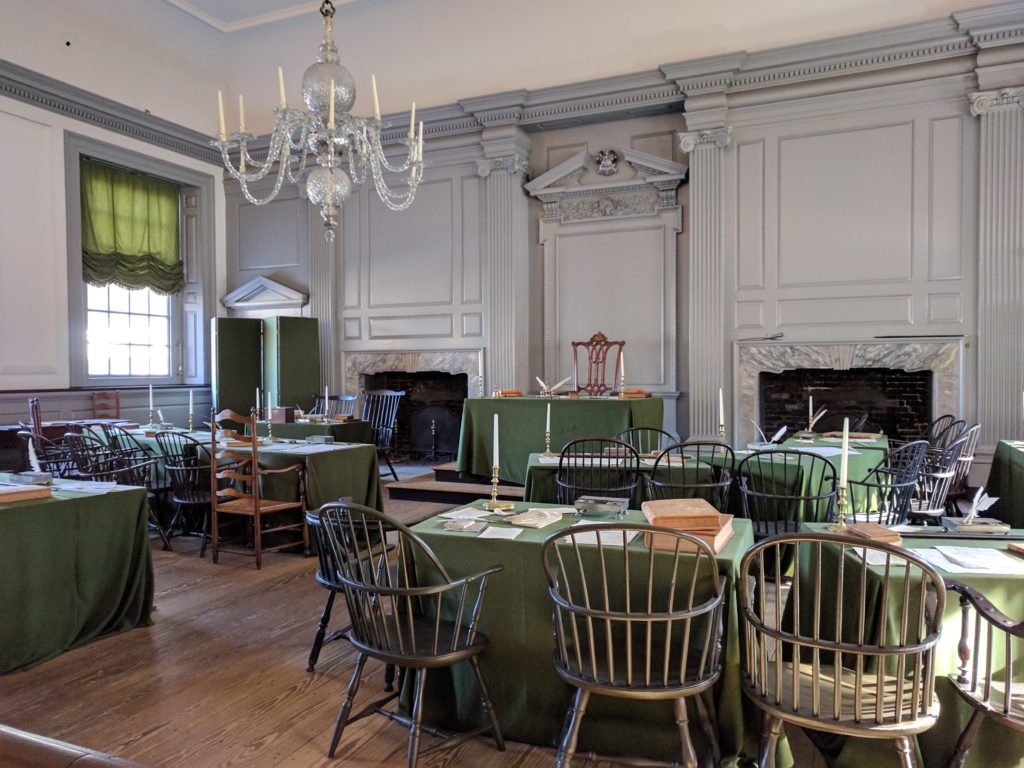 We walked to the Magic Gardens, a mosaic art environment and community center. It is one of my favorite places throughout the trip. The place celebrates Isaiah Zagar's mosaic art and public murals.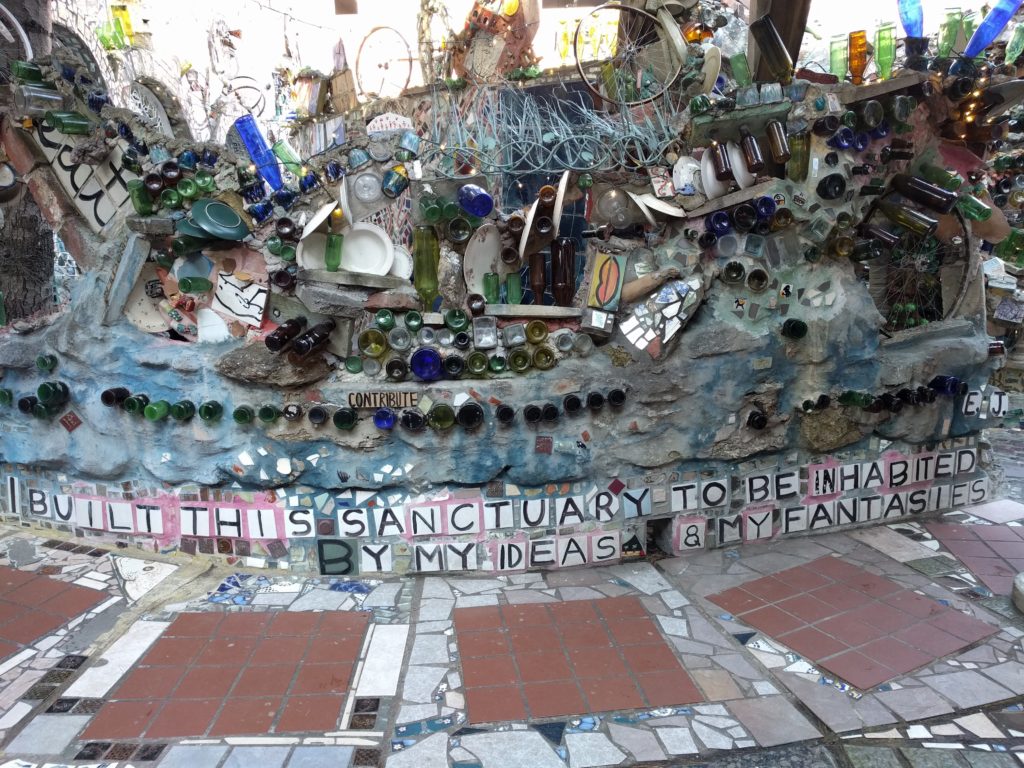 Afterwards, we went to Yards Brewery where they offer tours of the brewery (they also offer samples of the beer during the tour). They have a flight of beer for $8! It is a bit out of the way from the city center but is worth the travel if you have some time.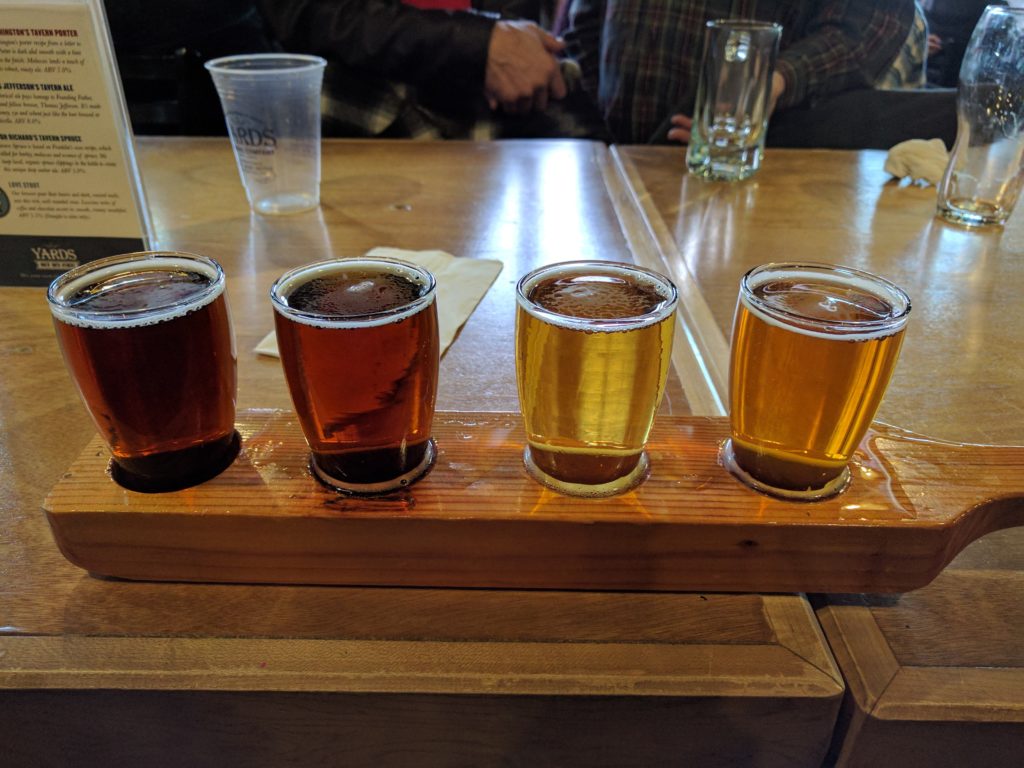 We went to get some food at Reading Terminal Market but ended up getting some ice cream at Bassetts in the market place. We passed by Chinatown since it was nearby. It is much smaller than the one in NYC.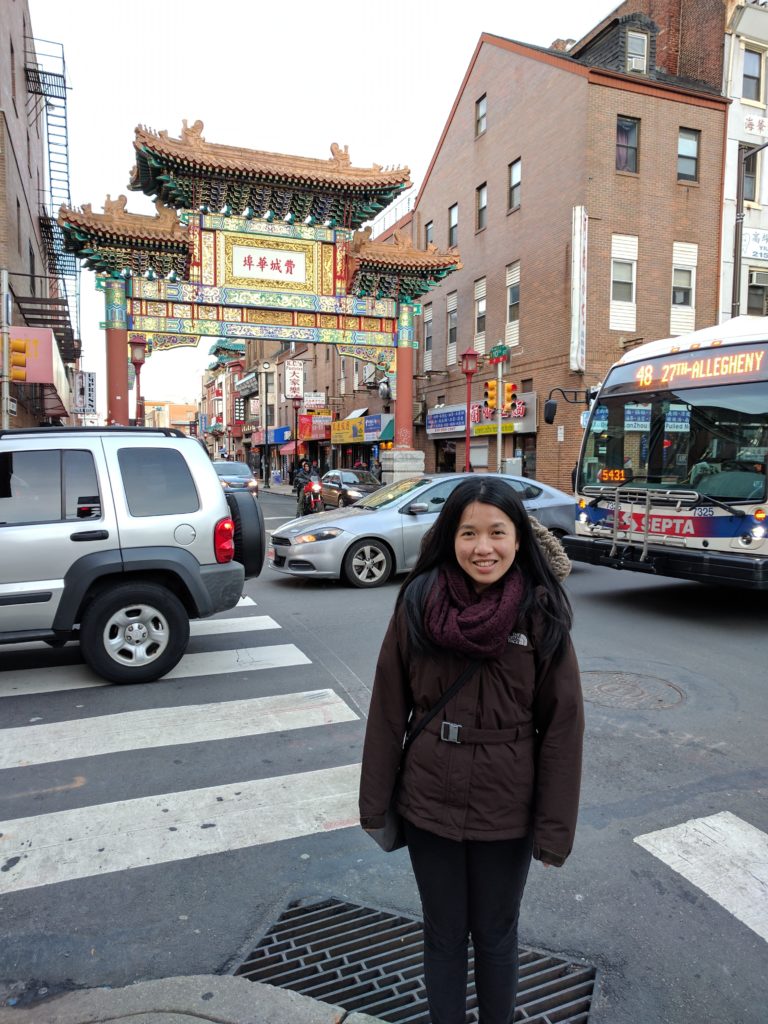 We followed this self guided mural tour and got to see and learn more about Philly by foot.
Finally we went back to Chinatown to Rangoon for dinner. It has traditional Burmese dishes and is a place that you should try when you visit.

Day 3
We started the day with brunch at Sabrina's Cafe. We got there right before the morning rush. The food was amazing and I would highly recommend it.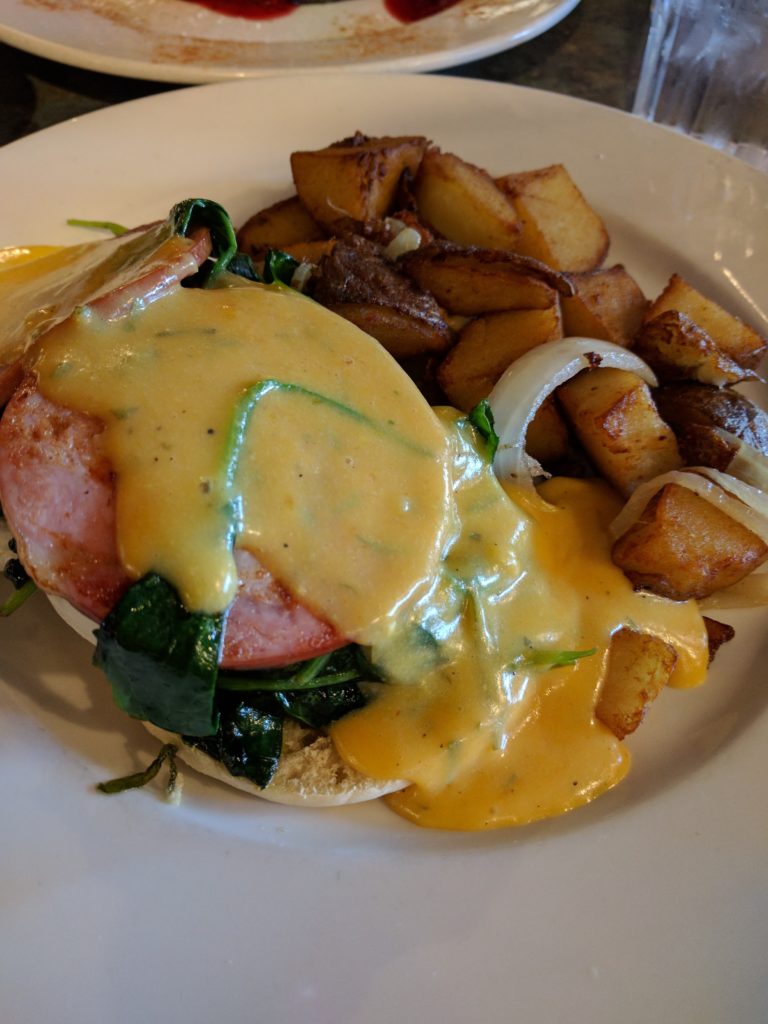 We then went to the Philadelphia Museum of Art and spent a few hours browsing. For those that are fans of the Rocky III movie, the Rocky sculpture is also located in front of the museum.
Before leaving Philly, we stopped by a food truck to order a Philly cheesesteak and got donuts from the Federal Donuts.