I visited the Hawaiian islands of Oahu, Maui, and Big Island in May/June 2019. Each island has its own personality and things that make the island unique. Oahu felt more city-like whereas Maui and Big Island offer more for nature lovers. They all have great spots to catch sunsets, relax on the beach, and appreciate your surroundings. I have shared my roundup of places that I have enjoyed in each island.
Oahu
It is the most populated island and the capital, Honolulu, is also located here. It is the most city-like compared to the other Hawaiian islands and have lots of things to do. Here are my top things to do and eat from Oahu.
Wake up around sunrise and walk down Waikki beach. My favorite part was near the Duke Kahanamoku Lagoon and Kahanamoku Beach.
2. Visit Pearl Harbor
Although it is free admissions to go to Pearl Harbor to see the USS Arizona Memorial, there are only a limited amount of tickets available. I would suggest getting the tickets online as they are released two months in advance. There are also timed walk-in tickets available that you can try to get. The ticket includes a 23 minute documentary on Pearl Harbor and its history, and a boat ride that gets you close to the USS Arizona. When we went, the USS Arizona was closed for repairs until fall 2019. There are also other sites- the Battleship Missouri Memorial, the USS Bowfin Submarine Museum and Park, and the Pacific Aviation Museum Pearl Harbor – that are open.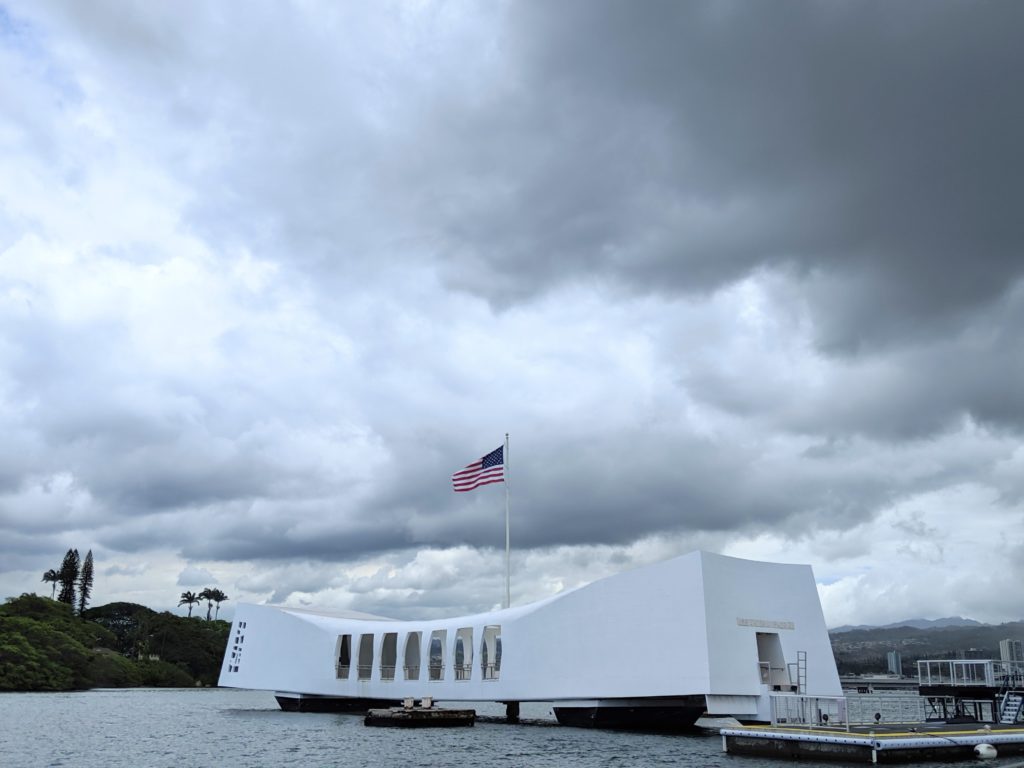 3. Snorkel at Hanauma Bay
We rented snorkels from Bob's Snorkel the day before and had them for the day. If you managed to get to Hanauma Bay before 7 am, you do not need to pay for the entrance fee or watch their video. We spent a few hours snorkeling there. I thought it was a great place to start snorkeling even for beginners since I saw a lot of parents swimming and snorkeling with their kids.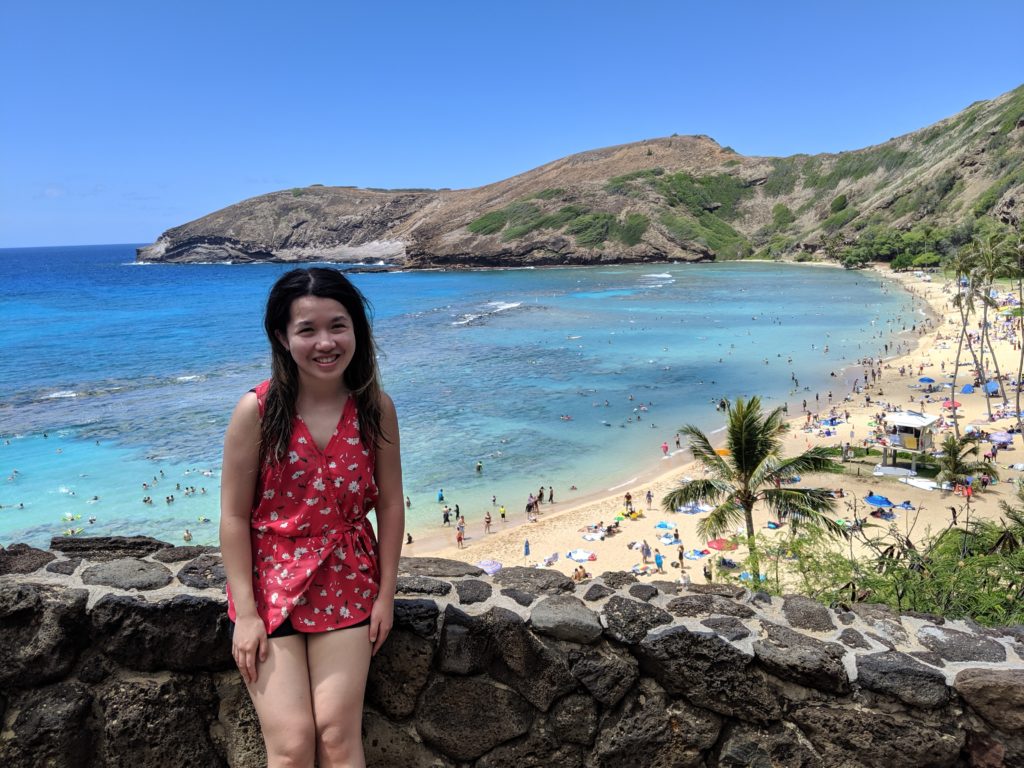 4. Visit the Dole Plantation
The admissions is free but there is a charge with the activities. We got their ice cream and it was really good! There are some signs that shares the history of the plantation and how they grew as many pineapples as they did. We ended up taking a Pineapple Express Tour train, which was about a 20 minutes auto-narrated train ride through the plantation.

5. Snorkel at Shark's Cove, which is located in the North Shore.
It is a popular spot for people to snorkel in the North Shore of the island. You do have to be careful since there aren't lifeguards around. The waters were a bit rough when we went since it was raining on and off for the entire day. We went to the shallower part of the area and went swimming and even go to see some fish! We caught the sun setting and it was amazing!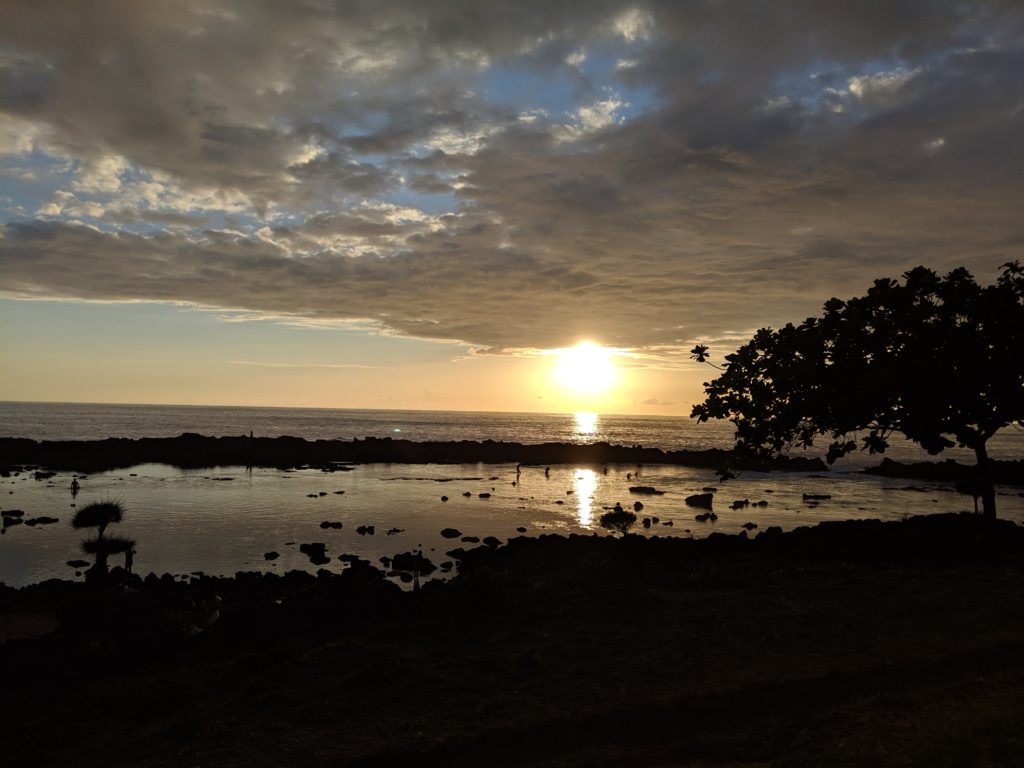 We didn't get to do this hike but it is a common one that people do when they visit.
Food and places to eat at:

It has been serving traditional, local Hawaiian food since 1946. We got Short Ribs Pipikaula Style (small), kalua pig (small), poi (a taster on a suggestion of the server since it is a bit of an acquired taste), luau squid, and haupia. The spareribs were my favorite and we ended up getting seconds in a large plate.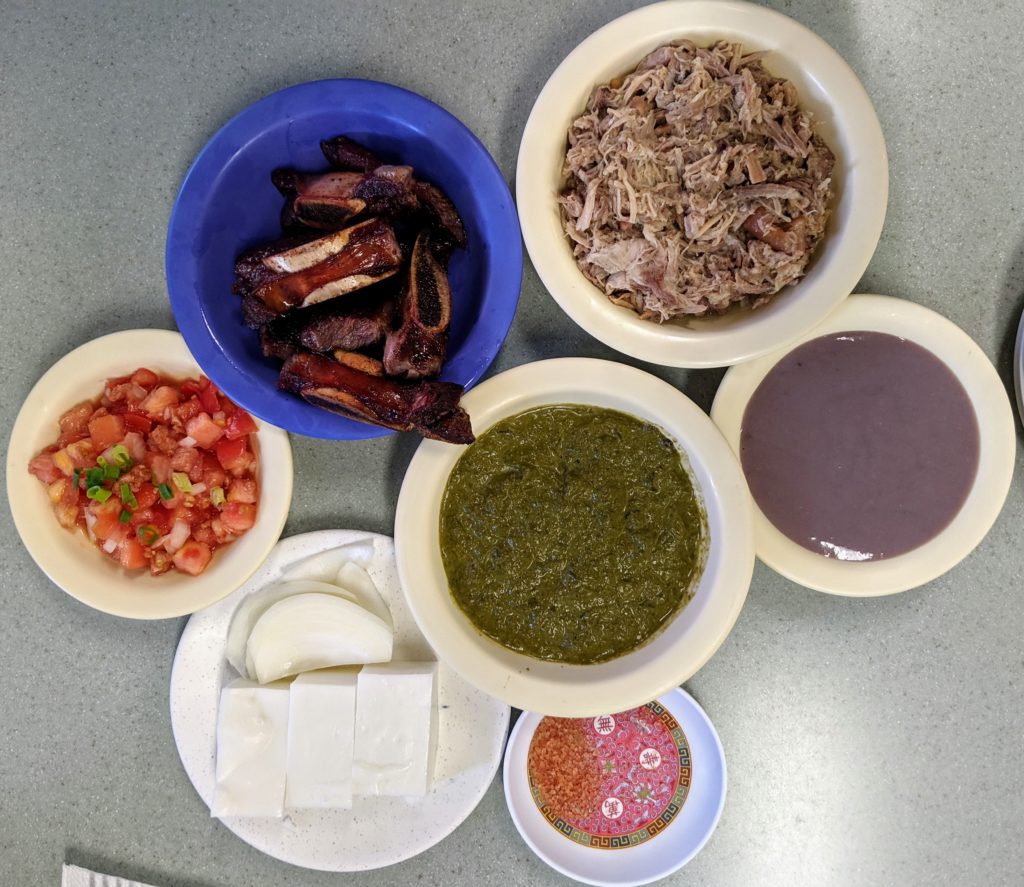 2. Ted's Bakery
It is home to the original chocolate haupia cream pie and it is a must stop spot as you drive from Shark's Cove.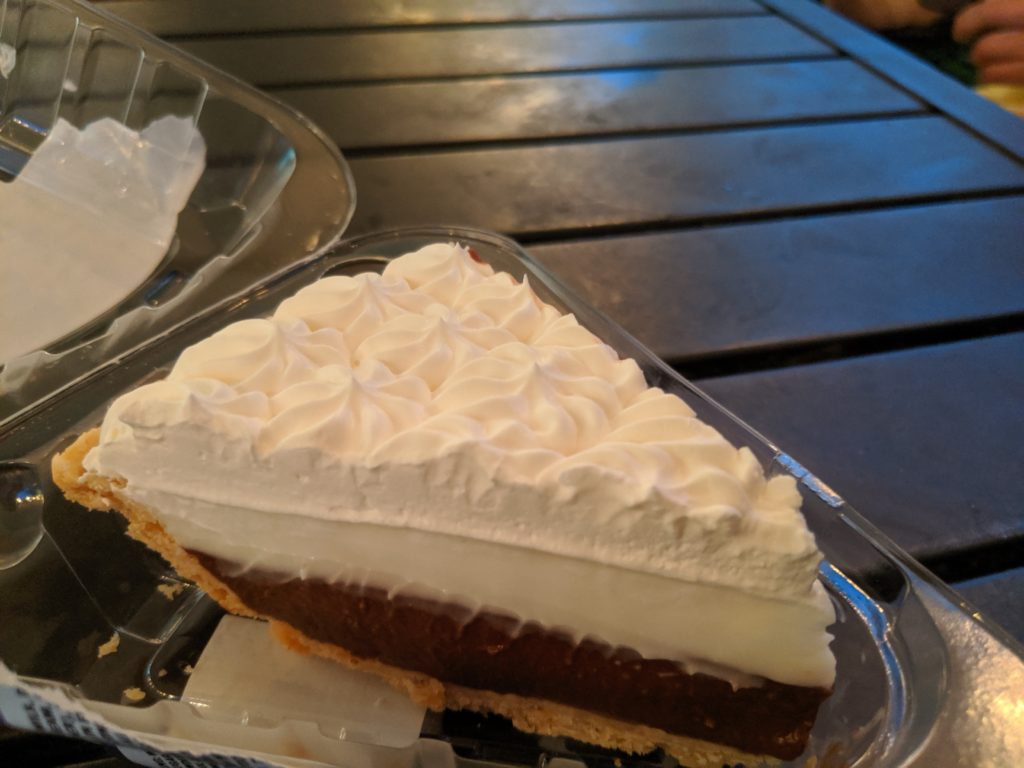 They are famous for their malasadas ( Portuguese-inspired fried donuts rolled in a sugary powder). I got the original and the li hing but would go back to try the ones with filling. I didn't wait long since it was in the afternoon but know that the line could get pretty long. They make the malasadas fresh so you get it warm when you eat them.

4. Shave ice at Matsumoto shave ice. The one here is the Tropical (lilikoi/guava/papaya). It was similar to Italian ice for me although their syrup flavors were quite good!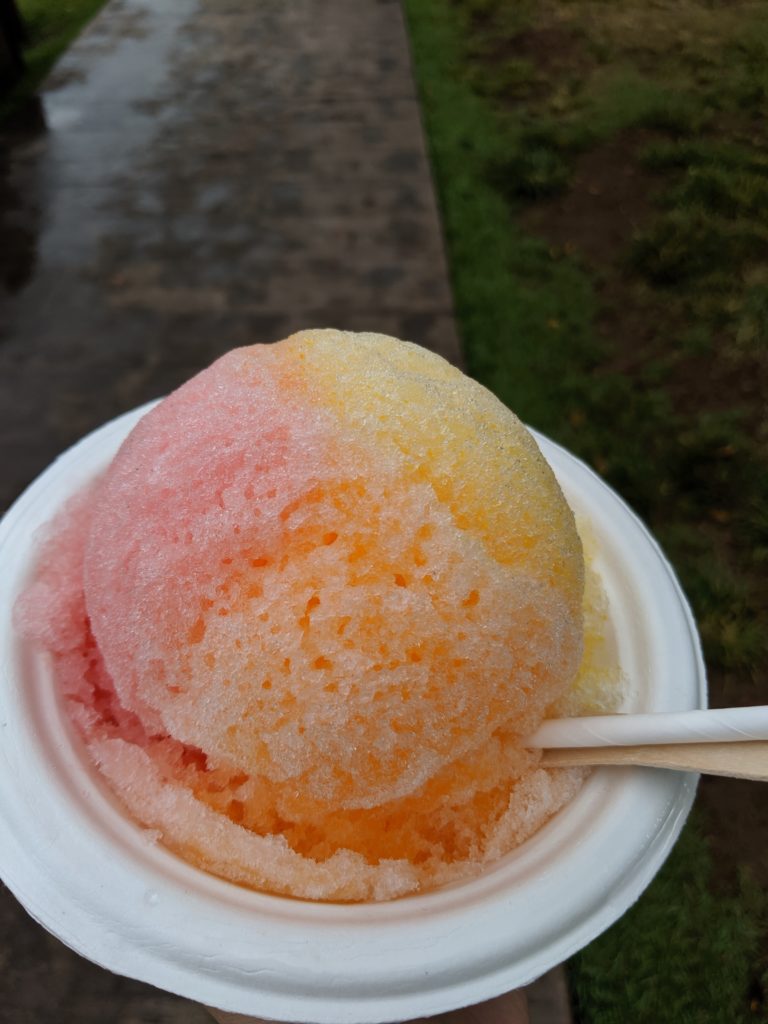 5.Food at Kona Brewing Co.
We went there for lunch and had a great lunch view of the waters and order their hualalai hummus, captain cook pizza, and a flight.
6. Garlic shrimp from Giovanni's Shrimp Truck
I heard their garlic shrimp was quite good but they ended up selling their last shrimp meal to the people in front of us.
Maui
Maui was more scenic and nature-y compared to Oahu. The roads are more winding compared to Oahu and you would need to drive to get around. Here is a roundup of the places that we went to and ate at:
We ended up getting most of our meals at the town Lahiana. It is a nice town that you can walk around. The tricky part is the lack of free parking available.
We ate a late lunch at Lahaina Fish Co. (You can get a voucher for free parking, which is a big plus since it is hard to find in the town). We got the prime ribs and shrimp fajitas, fish and chips, and the pork ribs. I thought the food was very flavorful and good.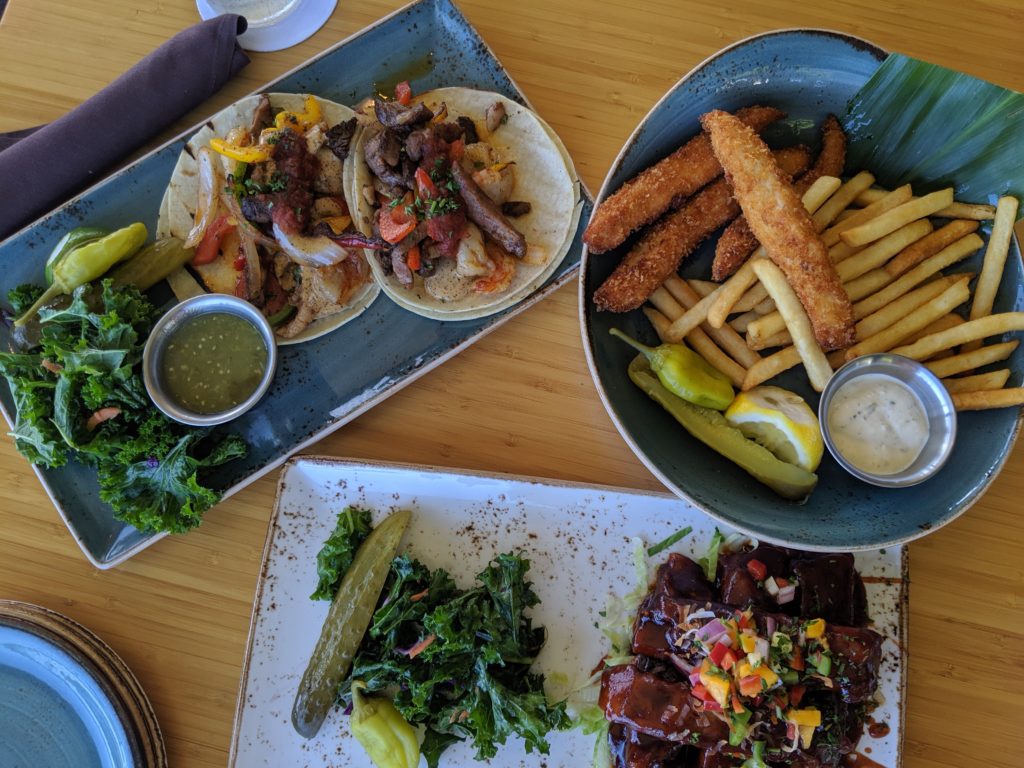 We went to Aloha Mixed Plate for dinner. I got the ali'i plate, which is a traditional dish with kalua pig and cabbage, pork lau lau, macaroni salad, poke, lomi lomi salmon and Hoaloha Farm's poi with white rice. I would definitely recommend trying.

We also went to Pai Fish Market for dinner another day. Unfortunately, they did not offer free parking although there was a parking lot that you can pay for right next door. We ended up getting takeout and I got the fish tacos.
2. Shave ice at Ululani's Hawaiian Shave Ice for shave ice and got haleakala. It looks a little melted here but it was one of the best shave ice I had.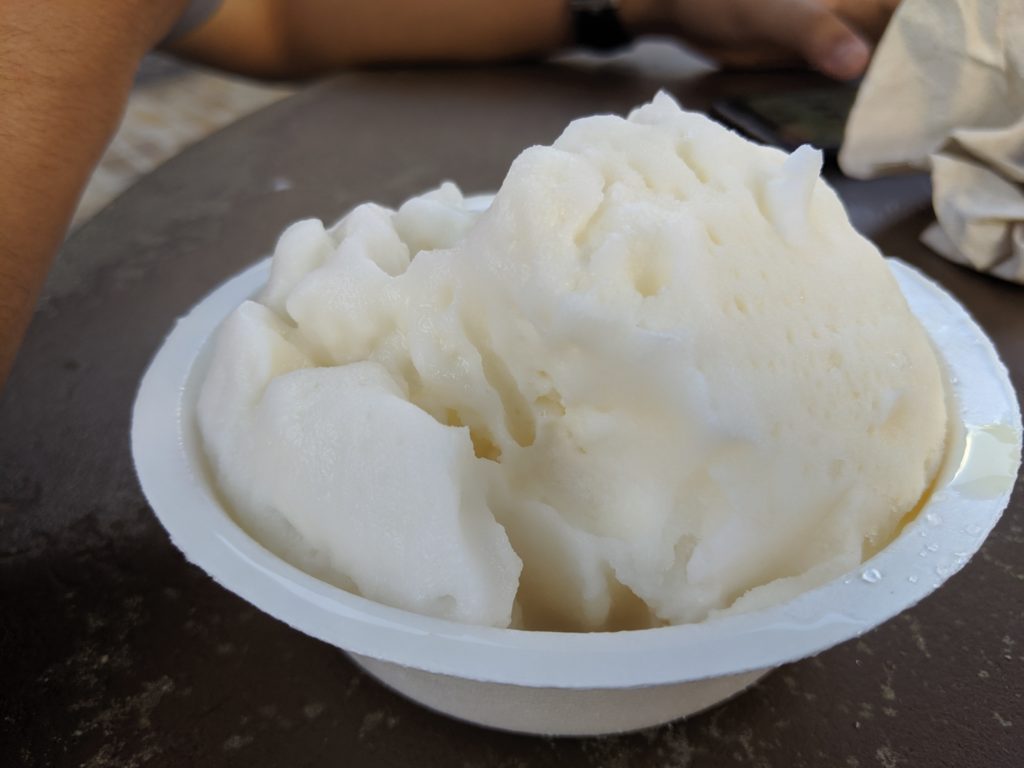 3. Malasadas at Home Maid Bakery
On our way to the airport the next morning, we stopped by Home Maid Bakery where I got their custard cream malasada. I would highly recommend getting one before you leave Maui!

4. Pies at Leoda's Kitchen and Pie Shop
We got breakfast here which was a bit of a heavier meal but still really good and filling. We got their apple and meat n potatoes.

5. Tin Roof for a quick Hawaiian meal
The food was quite good but the negative part was that there was no seating inside and there was a small spot to stand while you eat. I got the pork belly but thought the poke was pretty good.

6. Road to Hana
We started our day doing the infamous Road to Hana route. People often stop by Paia town before they start the route to fill up on gas and eat. Some highlights from the roads are:
the Twin Falls Waterfall. The lower waterfall is closer to the entrance and is an easy hike to. It is quite picturesque although I was a little more excited about the giant tree that was there. There is also another waterfall that is further down the path. It is bigger and there were a lot of people that were swimming there.
food at Ka Haku Smoke Shack. They only have one item on the menu which consists of chicken, ribs, pork belly, vegetables, rice, and sweet plantains. It was all for $20 and it feeds two people. It is definitely a pit stop to not miss.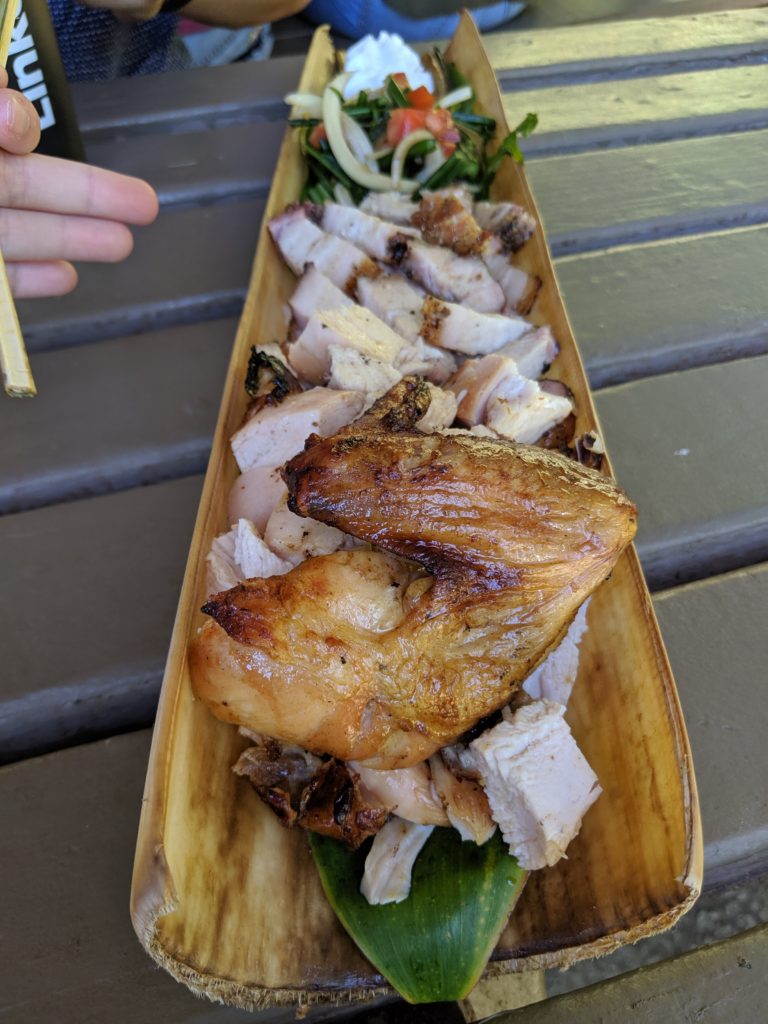 Ke'anae where they have a nice view of the water. Aunt Sandy's Banana Bread stall was also right there where you can get their famous banana bread. They give you the banana bread warm and there are a few benches that you can sit on to eat it.

Pua'a Kaa State Wayside Park where you can take a bathroom break. There was also a small waterfall across the street. There were a lot of people that went swimming there.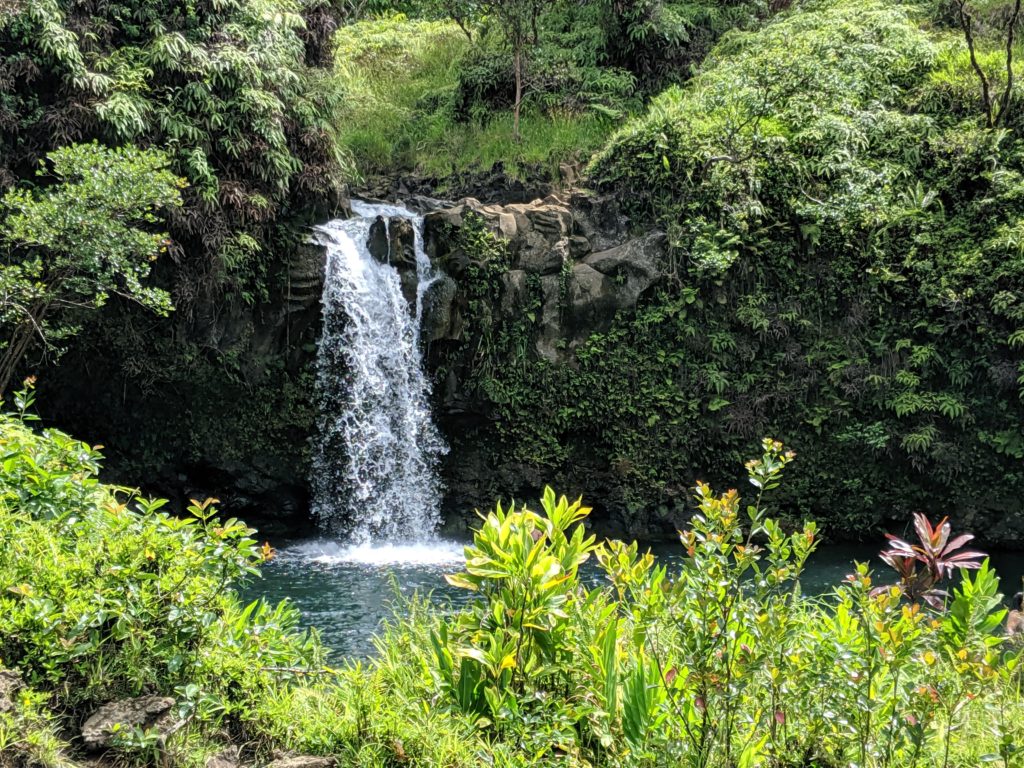 Nahiku Marketplace. It is a good stop if you want to rest and get some food. It looked like a lot of the stalls were running low on food and it was a bit more empty since it was late afternoon.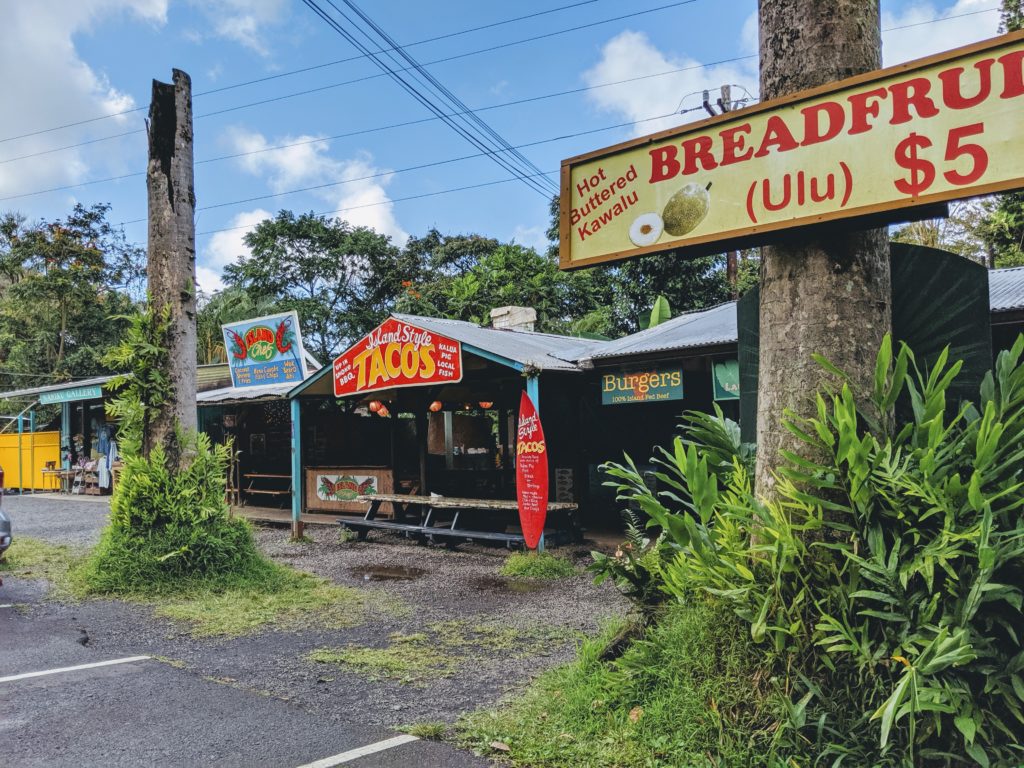 Wailua Falls, which is one of the most photographed waterfalls. You can see it inside your car and might be able to take a quick picture if you are stuck in the traffic of cars moving in and out of parking spots on the side.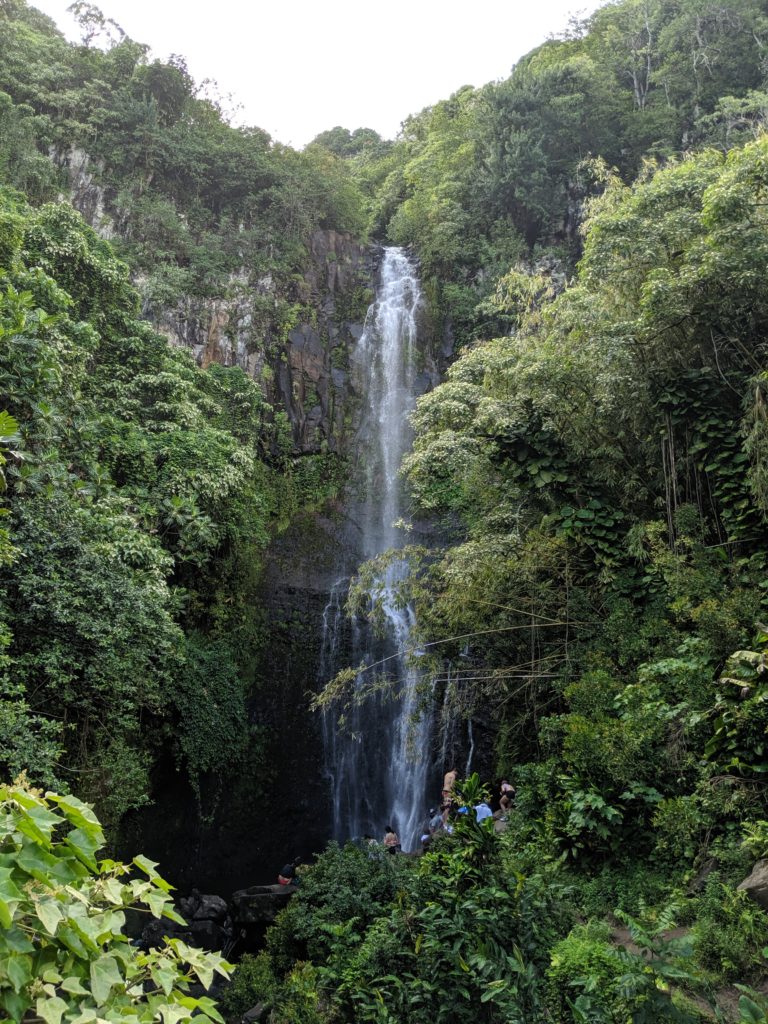 Haleakala National Park, where you can hike the trails to 'Ohe'o Gulch (Seven Sacred Pools), the Pipiwai Trail, and Waimoku Falls. We only went to the Ohe'o Gulch (Seven Sacred Pools) before we headed back since it was getting late. The Pipiwai Trail is a longer trail and something to do with more time. If you are able to, I would suggest driving to the summit for either the sunrise or sunset.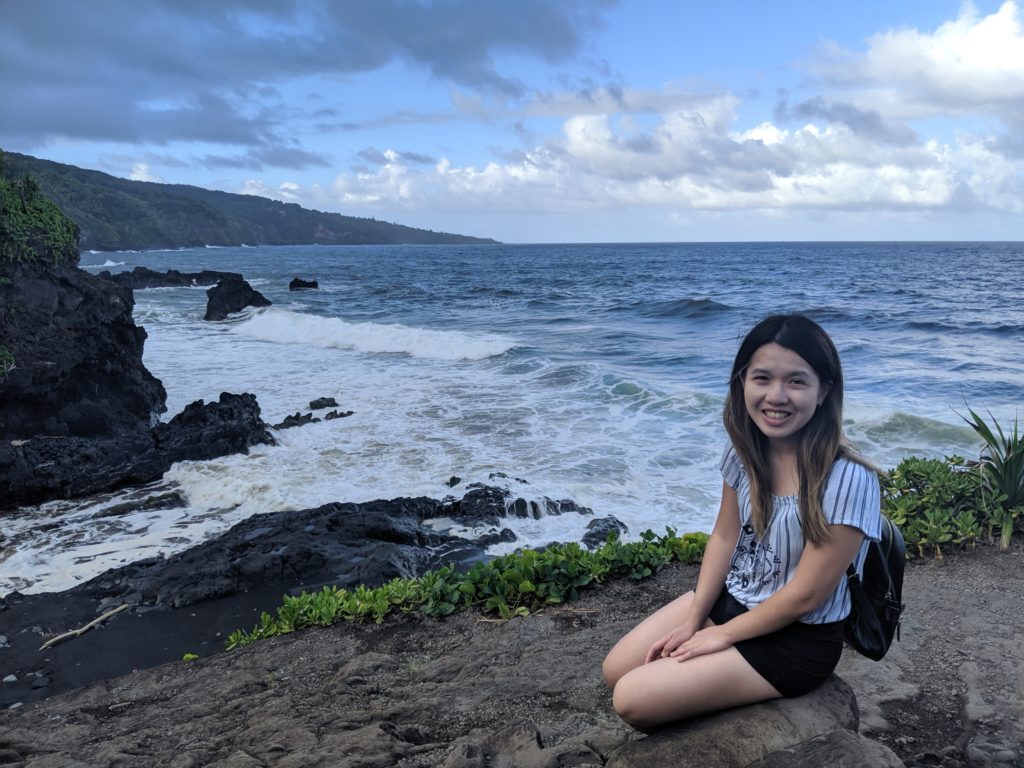 The path heading westward was pretty but it was a bit uneasy at times since the roads weren't as paved and were quite narrow at times. There is a nice waterside view. We caught the sun setting as we were driving back.
7. Attended their annual Maui AgFest & 4-H Livestock Fair. It was what I imagined a state fair to be like with the food stalls, activities, and livestock that were auditioned off towards the end of the day. It was a good event to learn more about agricultural issues, eat food from the local vendors, and meet the locals.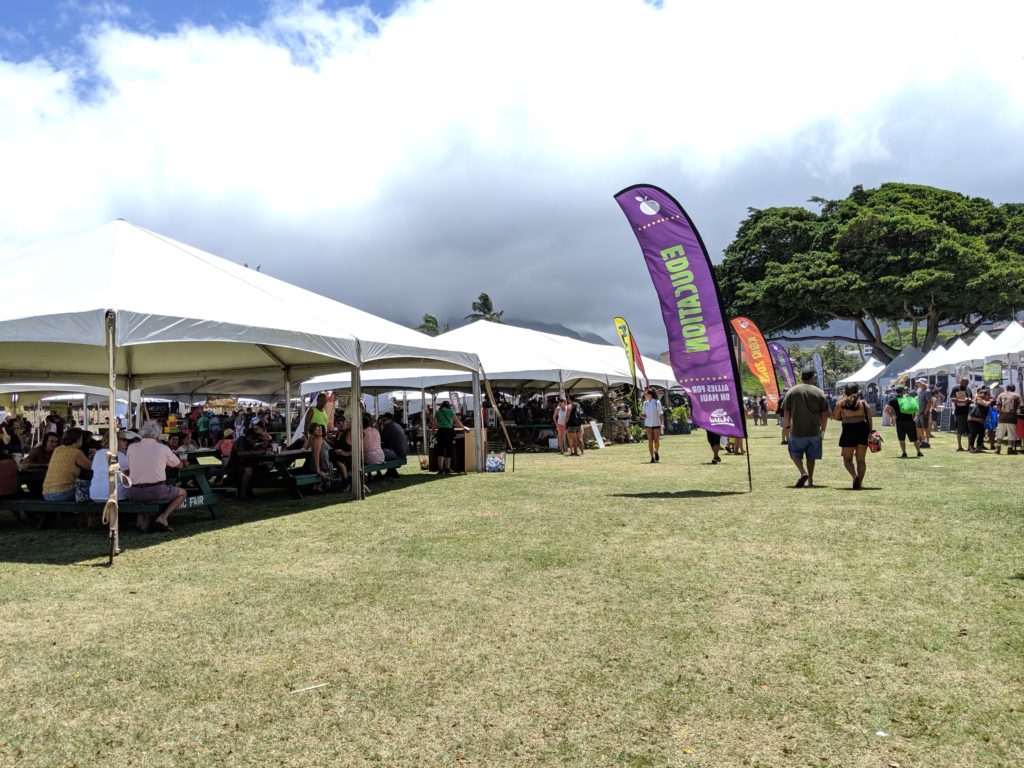 8. Catch some seaturtles and fish at Napili Beach. Unfortunately, we weren't able to catch them since it was a bit late in the day but we sat at the beach and swam for a bit before getting dinner in Lahaina.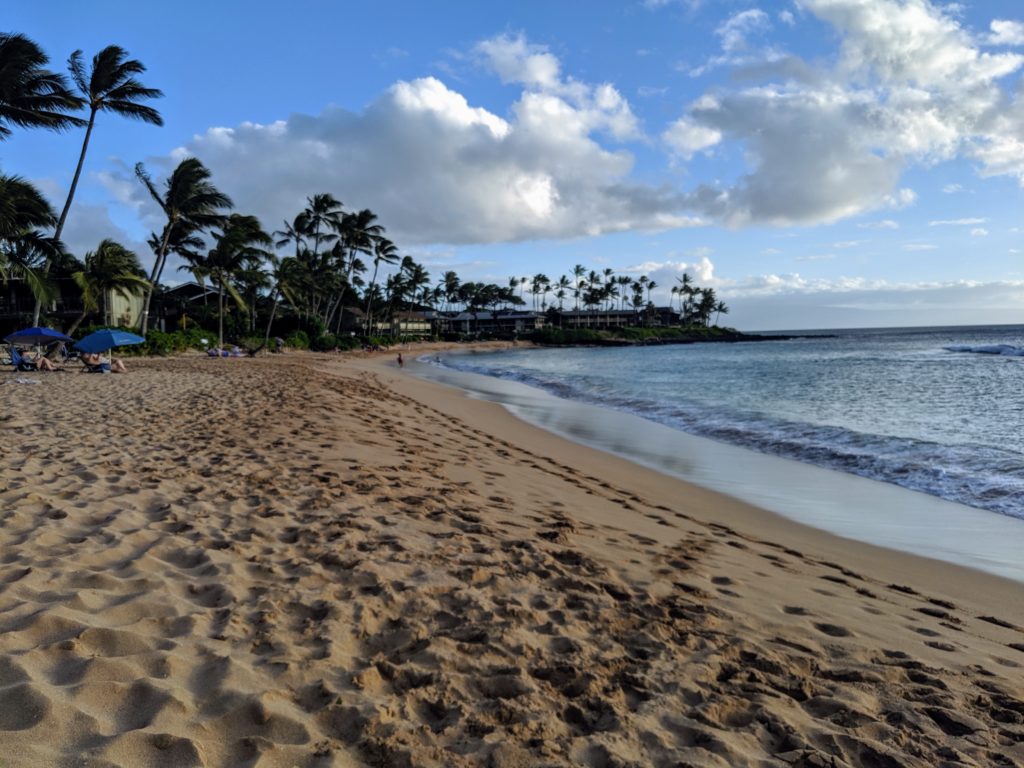 9. Visit Iao Valley State Park if you have time. The park had a scenic route and easy walk/path up to the Kuka'emoku (ʻIao Needle). There was also a botanical garden at the bottom of the path that you can walk through as well. (It can be skipped if you are not nearby since there wasn't as much to do).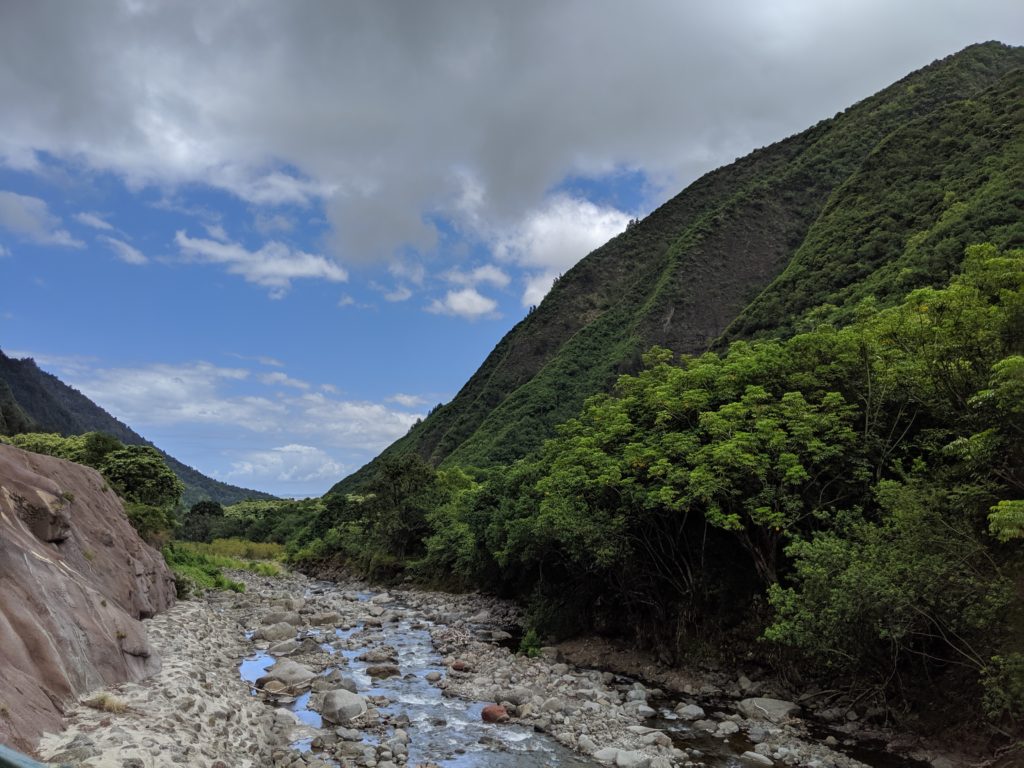 Big Island
Big Island is the largest of the Hawaiian islands and had the large volcanic eruption in 2018. There are two airports that you can fly into on the Big Island. We flew into Hilo and flew out of Kona airport. Hilo is known for its lushness and rain whereas Kona is more known for its beaches. Below is a roundup of what we did on the Big Island.
1. Visit the Maku'u Farmers' Market. Although the big market days for the farmers' market were Wednesday and Saturday, the Maku'u Farmers' Market was open on Sundays. We bought lots of fresh fruits and a few clothing and souvenirs from the stalls, and ate more food. We also finally got garlic shrimp- the shrimp was really fresh and it was a good portion.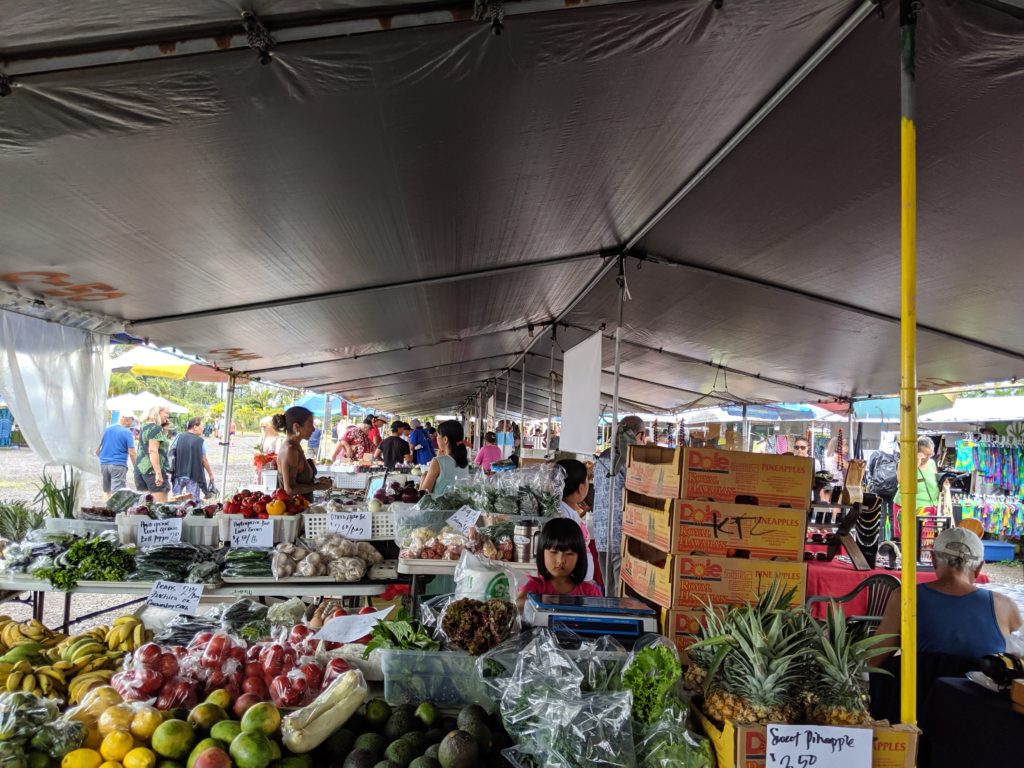 2. Go to the Hilo Zoo. It was free and there were a lot of different types of animals that you can find like the tigers, peacocks, and native Hawaiian nene geese.
3. Explore the Volcano National Park. It was helpful to join a ranger talk where they provided an overview of the park, its history, and the volcanoes. When we went, there was a large part of the park that was closed off due to the volcano activity that occurred in 2018. If you plan on going to the park, I would suggest bringing some food or snacks with you since you might be there for a few hours.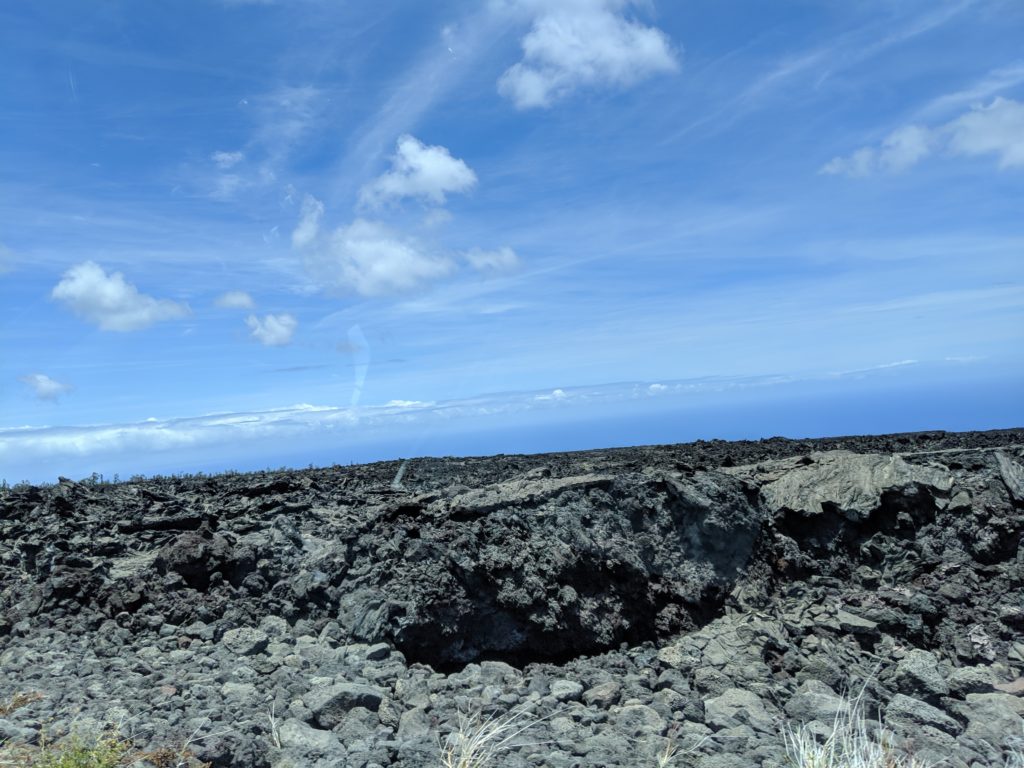 4. Get food at Conscious Culture Cafe.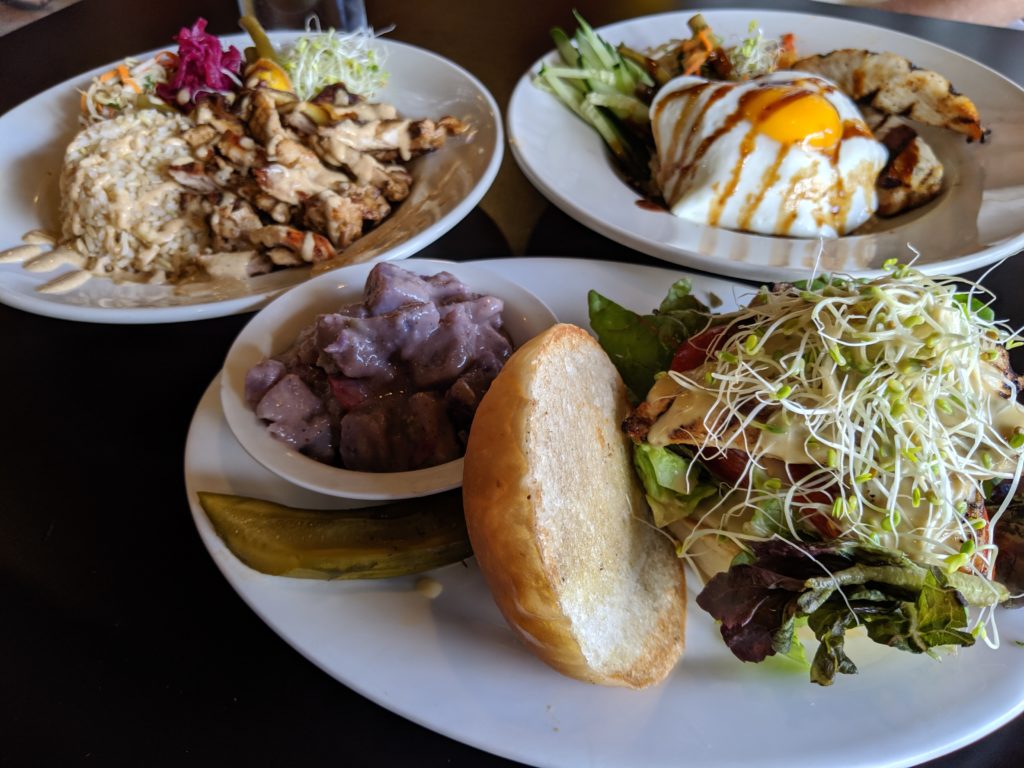 5. Visit the Liliʻuokalani Park and Gardens and the Coconut Island (which was a quick bridge walk away). The Liliʻuokalani Park and Gardens had some Japanese gardens element but it was a bit smaller than I had anticipated. I would skip if you don't have time.
6. Stop by the Akaka Falls State Park at the end of the day. The Akaka Waterfall is supposedly the most beautiful and famous waterfall in Hawaii but it felt a bit underwhelming since it was a bit north from Hilo. The trail to the waterfall and back was an easy loop around. I would skip if you don't have time.
7. Stopped by the Punalu'u Black Sand Beach to see the black sand. It is made of the black fragments of lava.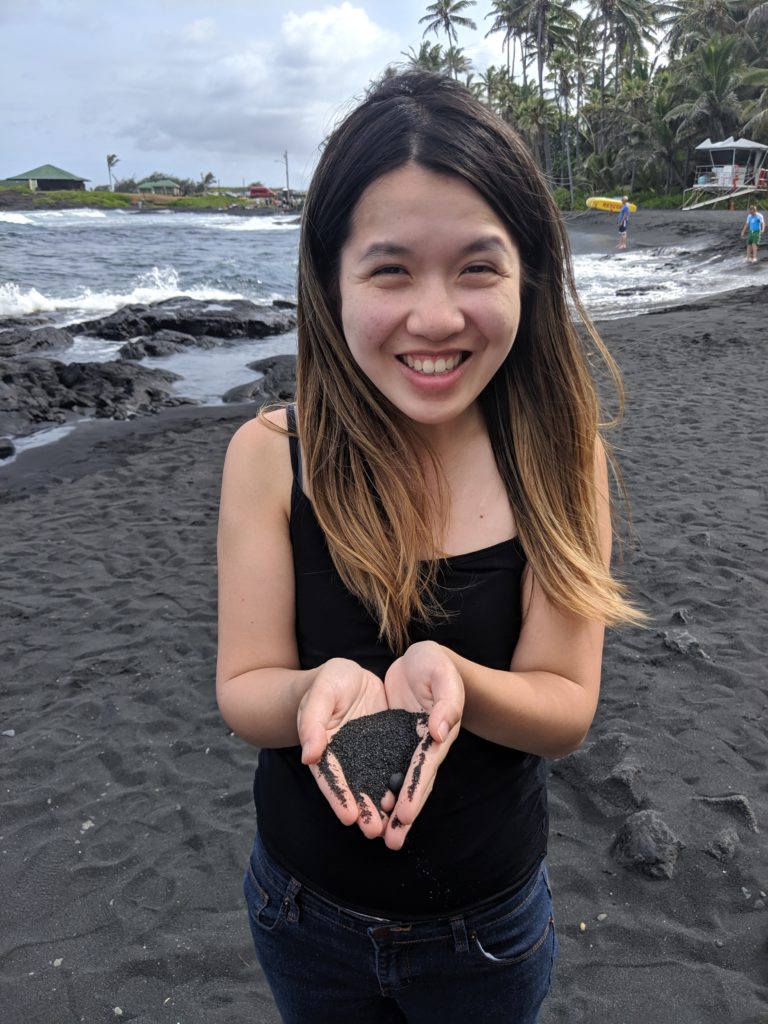 8. Eat at Hana Hou Restaurant where you can get Hawaii comfort food. I ordered the loco moco, which had rice, eggs, gravy and spam.
9. Make your way to Kona. I was able to dip my feet into the beach.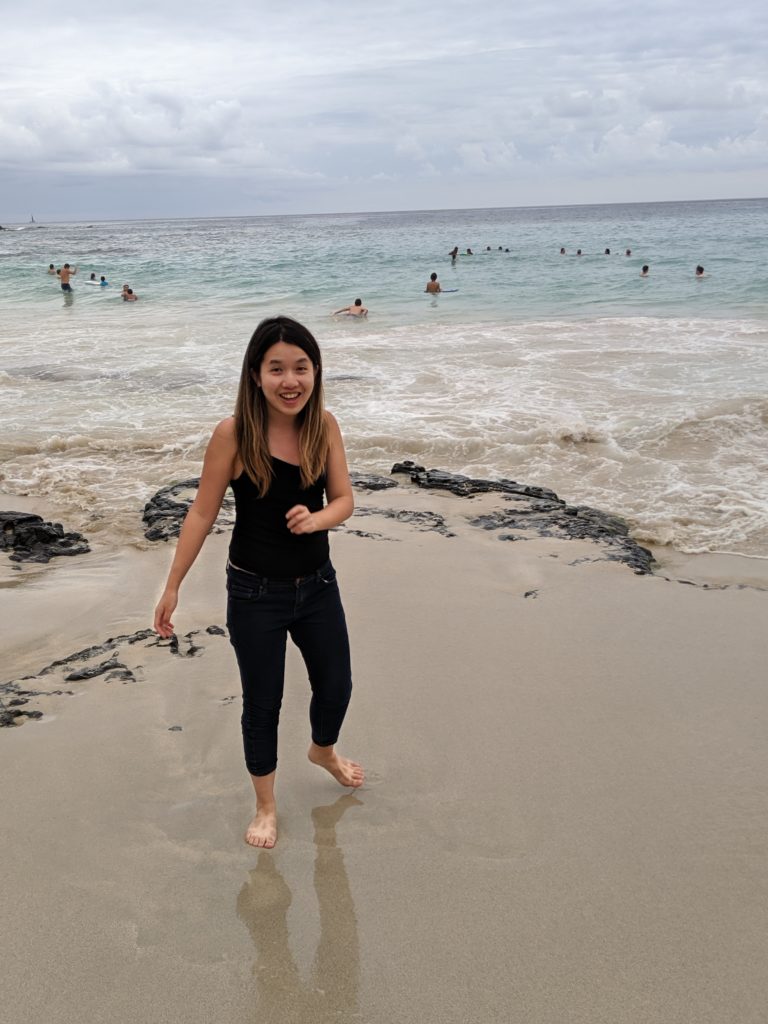 10. Eat dinner at Umekes Fishmarket Bar and Grill. I got the umekes style tacos, which were very flavorful and good but had a kick to it with the spice.